One rising Odia singer Mama Dash (Sulagna)
Mama Dash (Sulagna) is a rising Odia singer of Odia Music Industry. She is born in Cuttack and currently lives in Hyderabad. She is incredibly dedicated to her work which might be heard from her songs. She has performed numerous stage programs organized by Govt organization and academy. Her idol is Lata Mangeshkar, since childhood, she used to sing Lata Mangeshkar's songs – well appreciated by all. She has strong hold on Urdu, Bengali and Telugu languages apart from Odia. She is currently working on a project dedicated to Lata Mangeskar with couple of Lata's classics. Also couples of Odia film projects are on pipe line.

Mama Dash (Sulagna) is a trained classical singer, done her Bisharad from Gandharav Mandal, Mumbai. She is also a trained Odishi dancer, done double Bisharad from Gandharav Mandal, Mumbai and Prachin Kala Kendra, Chandigarh. She has completed her schooling from Convent School, Cuttack ; graduated in mass communication from Berhampur University and graduated in Business Management (MBA) from Utkal University. She was working as Asst Manager in Reliance Industries for couple of years and during that period she was off track from music. After working in corporate world, she realized people should do which they love most and have passion. She has passion for Music since childhood; hence she decided to quit the job and started focusing on music only and aspiring to be a leading play back singer in Bengali, Hindi and other Languages. As of now, she has worked with leading music directors like Prasant Padhi, Basudev Ratha, et al.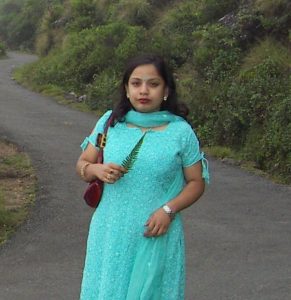 Odia Music list of Mama Dash
2012 – Phoola Chandan (Devotional Album)
2001 – Ladu Baba (Devotional Album)
1996 – Koili Baikuntha (Devotional Album)
1994 – Jahara Janha (Adhunik Album)
Full Name – Mama Dash (Sulagna)
Sex – Female
Occupation – Singer
Date of Birth – 08 March
Music Career – 1994 – Present
Marital Status – Married
Address – Hyderabad, India – 500072
Qualification – Masters Degree in Mass communication and MBA