Aankh Khule To Chehra Meri Maa Ka Ho,
Aankh Band Ho To Sapna Meri Maa Ka Ho.
Mein Mar Jaun To Gham Nahi Lekin,
Kafan Mile To Dupatta Meri Maa Ka Ho..!
Today I am assimilating my memory to write few paragraphs about my Mother. My mother Baruna Tripathy was a gifted person with several skills and few of them I have witness them and enjoyed being her son.
Poetry :
She was a an accomplished poet and write several Odia poetry and that to surprise that spontaneously she was writing at spur of the moment BUT unfortunately because of useless son we couldn't get them published and also have not collected all the written material. She was not writing for the sake of any name, fame, publicity or respect rather she was enjoying the composition and was narrating them in her own words. We all miss this because it was inborn quality and not by virtue of any training. Her poetries were of high quality literary work and we are unable to digitize them otherwise it would have been great time to Read and Understand them today.
Spiritual Practitioner :
She had built in attributes to ask questions on spiritual plane and she has read several Hindu Mythological Books like Geeta and Ramayan, Bhagwat and several Purana's. She was a practicing the Lessons of Liberation from Geeta and was an avid follower of Lord Krishna. I don't see any day in my life when she was not reading at least One Chapter of Bhagwat Geeta. She had complete control of the Sanskrit understanding of all the religious and spiritual Books and was enjoying the commentaries of these scriptures. She was able to find time to do DHYAN, SADHNA and Mantra recitation.
Good Home Maker:
There is no gainsaying that my mother happened to be a great Home Maker wherein she balanced several aspects for all of us. We have been bought up with struggling phase and my mother provided all support to my Father to handle the priorities of Family, Social Values, and Work ethics and Cultural impacts. Long journey she performed after my Fathers demises but she always tried to do the best for the family. She was never worried to spend anything on herself. She never carved to save anything for herself. Whatever she saved it was for us and it's a blessing for us.
Religious and Spiritual Practice Promoter:
She always tried to make this world wonderful with her limited resources but unlimited passion for Religious, Rituals and Spiritual Knowledge. I realize that she was a realized person and her perception was only towards uplifting of the sufferings of others. She read several languages scriptures and understands the essence and tried to help us to keep it going and we found it's simply amazing. Her dedication to Lord Krishna or Goddess Durga was equally great and she was developing a personal relation with them. Although she was a Geeta Bhakta but all other Sholokas and Mantras were in her finger tips. I have never seen any such person who acquired such kind of skills in his/her Life time to have Bhagwat Krupa to this extend.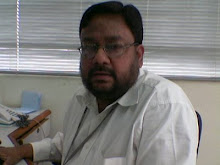 About Author : Mr. Keshav Tripathy is a distinguished technocrat, leader and visiting faculty (in Xavier Institute of Management, Bhubaneswar & National Institute of Science and Technology, Berhampur). He is also a member IT Advisory Panel to UNFPA and UNICEF.