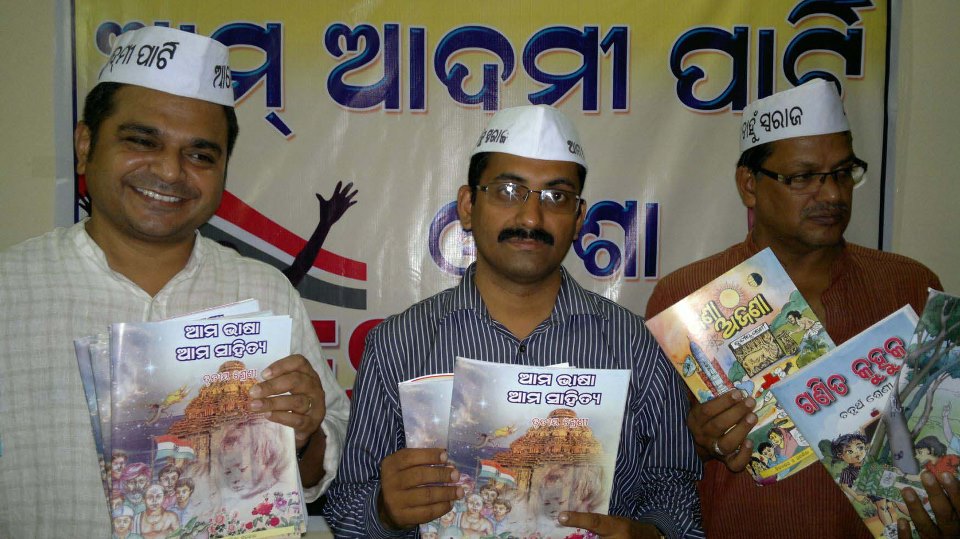 AAM AADMI PARTY,Odisha Exposes Corruption in SSA Books
AAM AADMI PARTY, ODISHA unit held its maiden press conference today in its city office in Bhubaneswar and exposed the 'Sale of SSA books' meant for Government school children in black market in Odisha. The volunteers of AAP accessed books from a Odiya medium non-government school which informed about the distribution of the books through unscrupulous book store owners in connivance with SSA officials. While the Government policy requires it to supply these books free of cost to all children studying in Government or Government aided schools, private Odiya medium schools were required to purchase the same from authorised Government Sales counter at subsidised price after submitting letter of request recommended by BRCC or DI/CI as to the number of enrolled students in the school. AAP Odisha has learnt that while Government has not printed adequate number of books in time for start of school, parents are forced to look for the books outside. This enables unscrupulous officials in connivance with book traders to sale large number of these books to hapless parents at arbitrary prices. AAP has obtained video footage of the procurement and supply processes and has demanded investigation by Government. AAP has also demanded that the Minister of School and Mass Education should own responsibility for this sordid affair failing which it will be constrained to demonstrate in from of the minister's house and sale the books in the open to raise awareness of the public regarding the issue.
Our volunteers sting at one of such book store & a head masterof a school.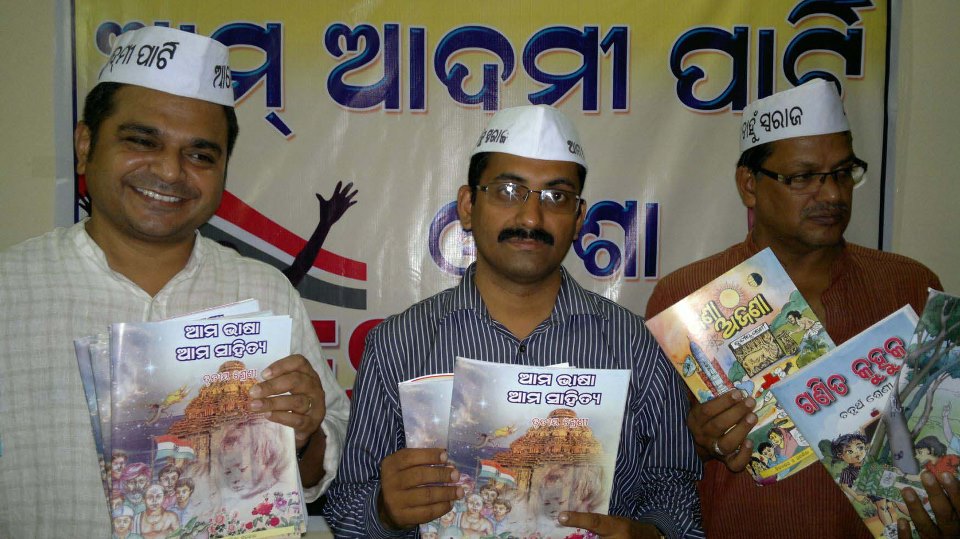 You can watch the video