A person whose Ideas for life lead the world today not only as a product but also a momentum of inspiration from crisis to Ideas and to be a leader at last. The person is no other than Konosuke Matsushita who was born in a humble family in the village of Wasa, Japan, on November 27, 1894 and the world know him for his product brand Panasonic. He is a famous personality of adventurous like Henry Ford or Jamshedji Tata .
During Childhood due to poverty he used to work in a store of rings. His working standard is so high that he worked till he feel tired. Seeing this his father give him a work in a cycle shop and said, 'once your idea and technique will give you greater opportunity and you will be successful'. Then he work in a energy sector but not satisfied then he turned to his father's word and made his own company in 1917.
Even though he has no sufficient money and no real business experience, but his creativity and passion giver him success. With the help of his wife and three assistants, with passion Matsushita started his business in 1917 and produced the device itself. He has no experience in the manufacture of an electrical plug but they having great willingness and devotion all the team worked in a cramped tenement houses of two rooms, they work long hours, seven days a week and finally managed to finish some examples of new products. That's when the company facing severe crisis and likely to close, a big order save his ideas and skill after that a company was born named Panasonic.

Starting with plug manufacturing his next turn is insulating plates and in the year 1922 the ideas produce a new product launching every month. In 1931vacuum tubes was introduced and it won first prize in a radio contest Tokyo Broadcasting Station. Before the brand name of Panasonic it was named as Matsusita Electric Industrial Company Ltd. The Company head quarter is in Kaadoma. Osaka- Japan. Starting from duplex sockets in 1918 it has ranked 89 by Forbes Global for the year 2009 and ranked 20 in the world in semi conductor business.
In 1930 in the period of depression when cut off of employees is a general fundamental to boost the company and saving from depression , in this critical juncture his Ideas for Life really work. He cut a half hours of work, but continue to pay its employees full wages. He also asked workers to help sell the stock backlog. As many other companies that went bankrupt, but Matsushita Electric survive. Now the company have more than3,30,000 employees all over the world to boost and justify the Ideas for life.
World War II giving great devastation of Japanese company and major Japanese Company closed after that. After the devastation of second World War the Japanese were defeated and the Allies controlled, Matsushita was ordered to stop all production. In this period Matsusita Electric Industrial Company Ltd also think it was the dead end . Matsushita convinced General Douglas MacArthur and other military governors that his company should be allowed to resume production. His promise that Japan will be a world power in peaceful means gives a new horizon of hope and new dawn ahead on a war giant Japan to Electronic Giant Japan. Then military governor, realizing that this strategy will help Japan recover from the devastation of war, Matsushita companies allowed to reopen. Matsushita and his management team began to rebuild. Matsushita Electric right back production and generate profits. Morale among employees is very strong.
The greatness of the person lies with 1.Rightful Public Service, 2. Honest and Impartial, 3.Team Work and extract the potential of each employee and give due reward and regard. 4. United effort for the company to feel like a family, 4. Gentleness and Humbleness 5. Abide the Rule of law and act according to the changing scenario. 6. Always give credit to even the lower part of the employee , 7. Always keep fit according to the changing scenario. All these are the backbone for Ideas for Life.
At the age of 94 years, Konosuke Matsushita died in Tokyo on April 27, 1989, leaving one of the largest manufacturers in the Japanese empire. Companies that make the first color television in 1960 and spread throughout the world so well-known brand that is "National" and "Panasonic."
[quote]Note-It is not for any Brand promotion, it is just a inspiration how to build yourself in the time of crisis. Team work and honest familiar vision can keep you up to date even at the time of crisis.[/quote]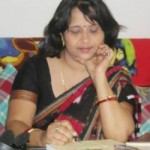 [signoff1]