1. SETTLEMET
After Voyage to Java, Sumatra, Lanka, Bali, Indonesia etc. of South East Asia then Kalingan Voyage here in Phillipines not only settled for a long but also maintain Kalingan tradition to a great extent even after many Invasion. Sixteenth Century European Invasion also strike Phillipines and showing disturbances of a beautiful civilization of glory.
2. ECONOMICS
Earlier exploitation of Gold by Kalingans also echoed around the world , in this respect reports of huge gold mines in the Cordillera reached the viceroy of Mexico , which led to the first official Spanish expedition to the Cordillera in 1576. Seeing the Great Civilisation and culture Spanish Army fight for Thirty Years to destroy the already flourished civilization. Seeing to strong resistance King Philip III waging the Thirty Year War with Kalingan Civilisation there and in the course funding is the major Problem for a large scale war and he needed funding, sent orders for large expeditions to the Philippines.
3. SHORT HISTORY
Seeing the Strong Resistance from the people in 1620, Captain Garcia de Aldana Cabrera offered a agreement to stop the war with Old Mountain people [Igorot-Kalinga] tribal leaders to accept Catholic Christian religion and to obey the Spanish government and pay a fifth of all their mined gold to the Spanish King. They refused and the Spanish conquerors built forts and organized military troops to start the exploitation of the gold mines.
For their strong resistance to the Spanish people they are paid price for that and the Igorots –Kalingans are some what became different from their colonised brothers. The Philippines staged Asia's first nationalistic revolution in 1896, and declared its independence on June 12, 1898 after almost 300 years of resistance.
After Spanish American war treaty Phillipines again come to the fold of America and due to strong resistance it is declared a autonomous region but under American colonization. At the time of USA economy depression Phillipines Gold mine comes to a relief for USA economics and from 1941 to 1945 the country fell under Japanese rule, and was liberated by unified military forces of the World and USA subsequently recognized Philippine independence on July 4, 1946.
4. STILL KEPT THEIR HEAD HIGH
"Actually happened was King Phillip was determined to get rid of the civilization, religion, language in all the places that he conquered. That is why, in South America (we call them Hispanic) and in Phillipines, the language spoken is a variation of Spanish. In the process all the written documents were destroyed. Only recently some folks in Philipines are starting to explore from burried or semi-destroyed rocks, which escaped his army. Language having similarity with Odia, not only that, they have ka kha ga etc. as barnalipi…."
SEE KEEPING TRADITION IN PHILLIPINES –SALUTATION..>>>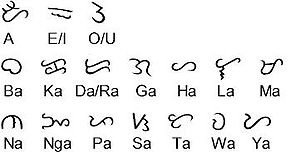 [quote]The Kalinga belong to the most distinct type of Filipino cultural community because of their unique cultural and physical attributes. They are tall, broad-shouldered, narrow-hipped, slightly dark in complexion and handsome with narrow-bridged noses. Historically, they are known as warriors and hailed by foreigners as "peacocks of the mountain" because of their elaborately colourful ceremonial attire accentuated by feathered headgears and peacock-like movements when they dance.[/quote]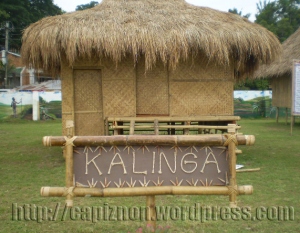 The social structure of the Kalinga is greatly woven by one of the most important fabrics of Filipino cultural traits that is, strong kinship. Kalinga society is based upon kinship. Thus, if carefully traced, a village is usually composed of interrelated clans tied into knots of blood and marital affinities. The whole village is structured composing a group of families of eight pairs of great-great grandparents ranging from the first to the third degree of relationship. Stratification in Kalinga societies is based on property holdings, community leadership and influence upon people. The Kalinga social system is composed of social classes such as the Pangat class, the Baknang or Kadangyanclass and the Kapus or Lawa class. The Pangat ( In modern Days Odia we may called the Apabhramsa of Pandita ) class is on top of the social pyramid. It is composed of the influential head of clans with large political followings. These are the Kalinga who have gained distinction through their wisdom, leadership, bravery and sense of justice. A Pangat class member usually enjoys a high degree of respect from the community. One who holds aBodong (Peace Pact) is considered a Pangat because he has to foot the enormous financial requirements and he possesses courage and bravery to gain the status and prestige. ////IT IS A TRADITIONAL HOUSE OF KALINGAN IN PHILLIPINES….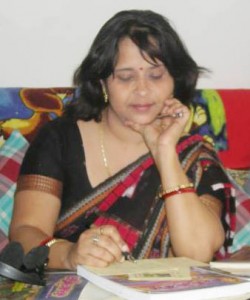 Article by : Swagatika Pati
[signoff1]