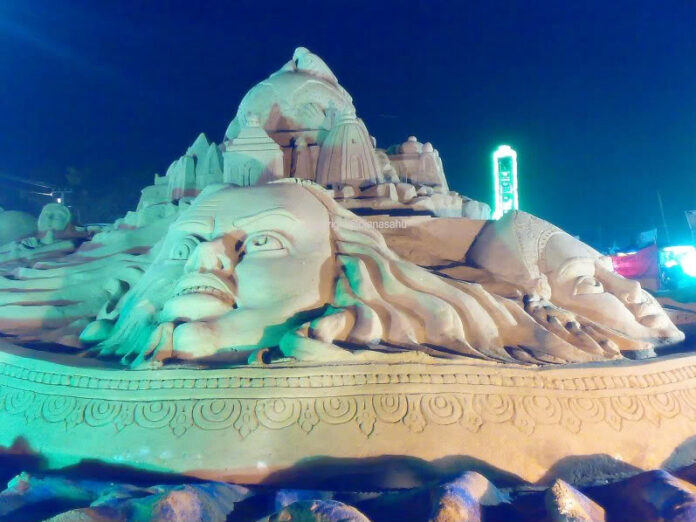 The first look of the famous and biggest trade fair in odisha is Baliyatra. Baliyatra is a hugely popular fair held on the bank of Mahanadi river in fort area of cuttack city. It cover 37 areas of land of which 23 areas are on the Mahanadi sand and 14 on Kila Maidan near the Barabati Fort…. This fair begans from Kartika Purnima as a Reminder of Odisha's ancient times . Lakhs of people visited to the fair and it continue for seven days.
This festival had a specific reason for celebrate. The odiya trader called Sadhabas return to their own state after a venture journey to distant islands of Java, Sumatra, Borneo, Ceylon……. Their family members welcomed them and celebrated that precious day. To Remind these days we make and decorate small boats and float in water with good wishes.
Baliyatra takes more than 1300 stall selling. The silver city already famous for Dahiwada Aludum, gupchup, chat. After that Baliyatra famous Thunka pur, Mathura cake, Lanka chop, Buy one get one free ice cream and many more preferred by visitors……… Apart from that selling of bamboo and household items like Sila, chaki, tokei to latest electronics gadgets at this fair on the ground.
This Baliyatra not only famous in Odisha but also in all over the world. It also said that you will be find everything here for purchase expect family members.This fair is full of art and craft. We find the hand work all the state of India in this fair.This Yatra takes Proud of our state.