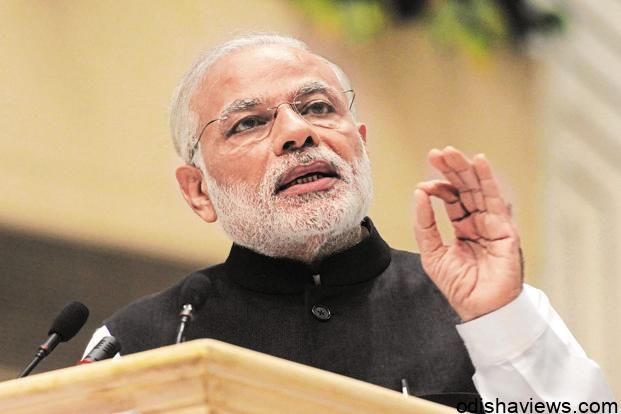 Speaking in the Hague, PM- taking the country forward is not enough, it is necessary to make modern
Prime Minister Narendra Modi addressed the people of Indian community in The Hague of The Netherlands. Here PM addresses 3 thousand Indians. Modi arrived in the Netherlands on Tuesday.
The PM said here that changing the color of the passport does not change the relationship of blood. The Netherlands is the country where the second largest Indian expatriate is in Europe. Passport color can be anything, our ancestors are one. Years later, the country is alive in the diaspora Indians. Every Hindustani is an ambassador in every corner of the world. Nobody can shake anyone who is connected with roots. There is no greater patriotism than repaying India's debt. There is no distance between us. In my country, 100 million people run the country. With the participation of the public, the country can progress progressively, it can progress rapidly.
-New government gave priority to public participation
-Development and Good Governance solve problems of the public
Today the prices of pulses are so low that no one asks
-When the farmers increase the dal cultivation, the poor plate becomes cheap
Women's participation increased
– Women's participation in development passenger in India
Most women's accounts open in the money accounts
Job-seeking job from the Mudra Yojana
7 million people took advantage of the money scheme
70% of those who take advantage of the Mundra scheme
-Making the 26-week maternity leave for working women
– The role of women has also increased in the field of security
-Women also did amazing in sports
Our Space Scientists Drop Off 104 Satellites
– Our women are flying fighter plane
It has become necessary to speed up the pace of development
– It is not enough to take the country forward, it has become necessary to modernize
India should have the strength to equalize the world
We have not thought more than Mw for centuries.
Electricity has reached in -13-14 thousand villages
-When the government was formed, there was no electricity in 18 thousand villages
OPTICAL Fiber is continuing in 2.5 lakh panchayats
-Compared to give 5-year business visa to double citizens
-Solar Energy will make the country self-reliant