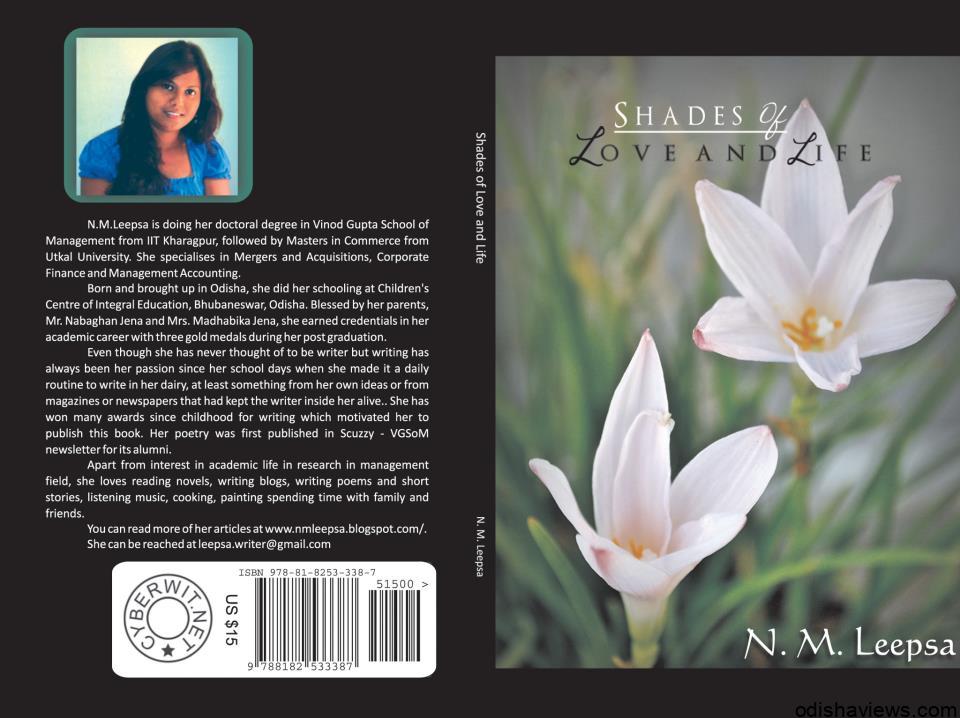 Shades Of Love and Life- By N.M Leepsa
Sometimes we feel to express our love to the person who makes us feel like being in love with life. The person who makes us alive and everything in surrounding seems like being in harmony taking us to a different world. We feel the heaven on the earth. But either we fear to express them in thought of losing them or express them after losing them. Sometimes we express them through our eyes thinking that they would understand them or sometimes we express them opening the words of heart in front of them. This poem book is an attempt to express these emotions, feelings and thoughts of all those persons who have spent some part of their life in the world of love. The sad part of life is sometimes love happens only to those who do not love us. We love someone who does not love us and they loved someone who did not love them back. This is the sad part of life but still life goes on and still we believe in love. This is luck which we name as destiny. This book is a collection of plethora of such emotions, feelings, memories of love and life, touching people of different walks of life.
My writings started channelizing the emotions of people in form of happiness, sorrow, or combination of them. They became so precious to me that, I have treasured them in my diary. While penning down them I was the sole reader of my writings. I had no intentions to be a writer or poet, while reflecting my thoughts. I always thought that a poet is someone different from the real world, just as the imaginary figures like Santa Claus. So true, they are different persons as they live both in the world of reality and in the world of imaginations. This book is my debut book which is as an outcome of blessing of parents, grace of God, experiences of life and from hearts that have lived in love. I express my gratitude to my inspirational authors specially Chetan Bhagat, Paulo Cohelo, Neelesh Misra. Writing this book was like a long journey, almost five years. Nonetheless it does not feel like that long as I enjoyed that period to the fullest.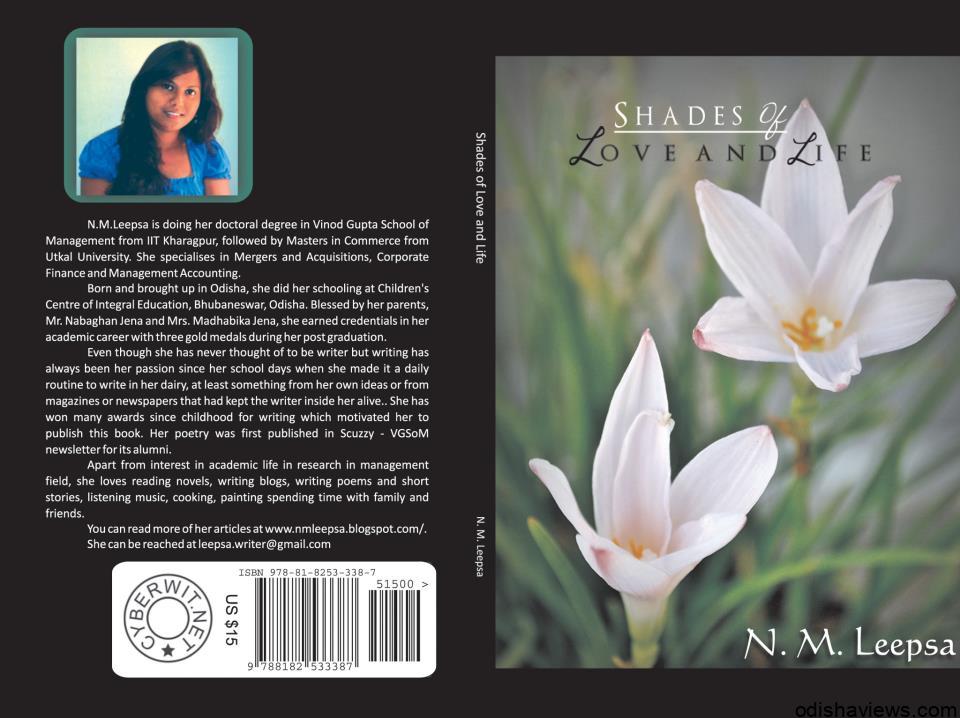 About the author
N.M.Leepsa, an avid reader and enthusiastic budding writer is currently doing her doctoral studies from Vinod Gupta School of Management, IIT Kharagpur. She specialises in Mergers and Acquisitions, Corporate Finance and Management Accounting.
Born and brought up in Odisha, she did her schooling at Children's Centre of Integral Education, Bhubaneswar, Odisha. Blessed by her parents, Mr. Nabaghan Jena and Mrs. Madhabika Jena, she earned credentials in her academic career with three gold medals during her Masters, pursued at Utkal University, Bhubaneswar.
Writing had always been her passion since childhood days when she made it a daily routine to jot down thoughts in her diary. Although, she had never thought of becoming a writer by profession, but her own ideas or those taken from magazines or newspapers kept the writer inside her always alive. She has earned several accolades for writing since childhood which motivated her to publish this book. Her poetry was first published in Scuzzy – VGSoM newsletter for its alumni.
When not busy in her research work, she loves reading novels, writing blogs, writing poems and short stories, listening to music, cooking, painting, spending time with family and friends. You can know more about her articles athttp://nmleepsa.blogspot.com. She can be reached at leepsa.writer@gmail.com