"We have to learn to live with the Corona Virus for a long time now," This is the statement given by Mr. Lav Agarwal, Joint Secretary, Ministry of Health & Family Welfare on May 8th, 2020. The COVID 19 Pandemic is not going to leave us for at least two years from now.
So to survive with the Virus, we have to make some behavioral changes and have to adapt some new changes in our lifestyles. Recently lots of Manufacturers have started making new and implementing innovative ideas to make gadgets that will help us to survive and control the spread of the virus. Now we have products when used at Offices, Schools, or Public Places that can help us prevent the spread of the virus in our Society.
Handsfree Sanitizer Dispenser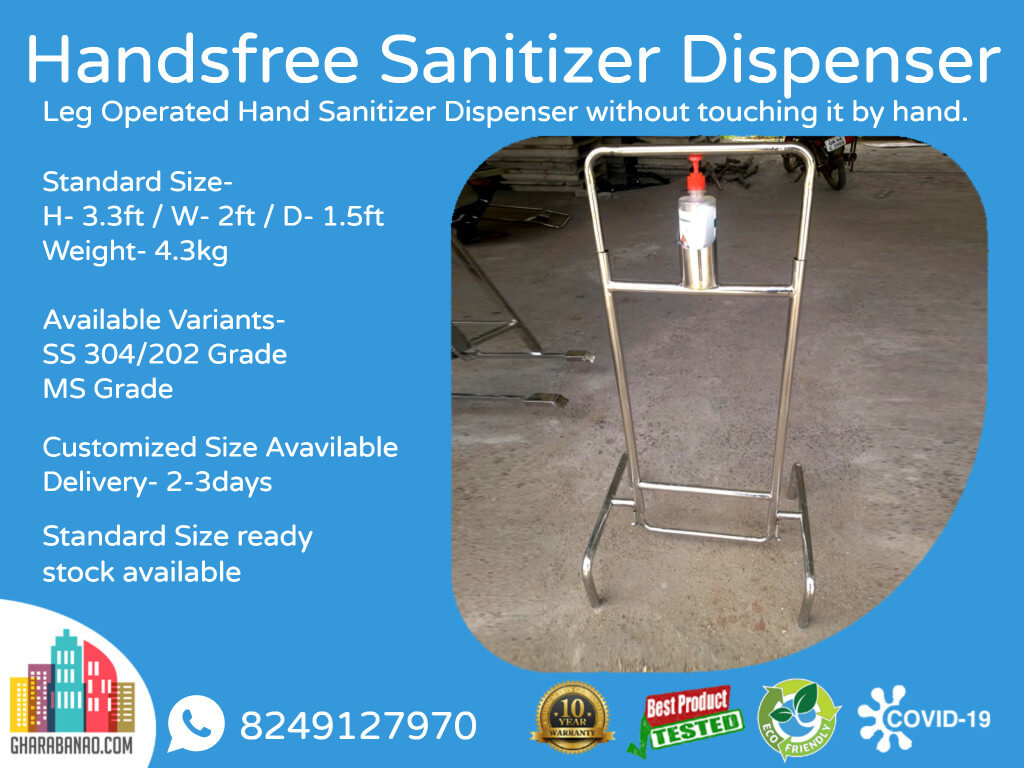 Hand Sanitizer is in huge demand nowadays because everybody wants to use it in order to clean their hand instantly anywhere anytime. But in Offices, Factories, or Schools the management has to install Hand Sanitizer at their Building Entrances so that everyone who enters the building has to clean their hand. But the problem is that the person has to push the top of the sanitizer in order to get some on their hand. If someone has coronavirus on their hand, it will transfer to the next person who touches that surface. So we have got a solution for that. The Foot Operated Handsfree Sanitizer Dispenser which helps to get the Hand Sanitizer in your hand without touching any surface. It has a mechanism by which when someone presses the bottom section with their foot, the upper section gets pushed and it gives some sanitizer in hand. This material comes in two Models and has three different grades as in Stainless Steel 304 Grade, Stainless Steel 202 Grade, and MS Power Coated Grade.
Handsfree Hand Wash System
Next, we have the Handsfree Hand Wash System where someone can clean the hand without touching anything by hand. It has two sections in the bottom, the left pedal is for Liquid Soap and the right pedal is for Opening the Tap. Its very simple to use and mostly used in Factories & Schools where people or Children stay for long hours and have to have their food. They can use this to clean their hands without spreading the virus if they have it. Similarly, this design is available in three different grades. SS 304, SS 202 & MS Powder Coated Model.
Automatic Sanitizer Dispenser Tunnel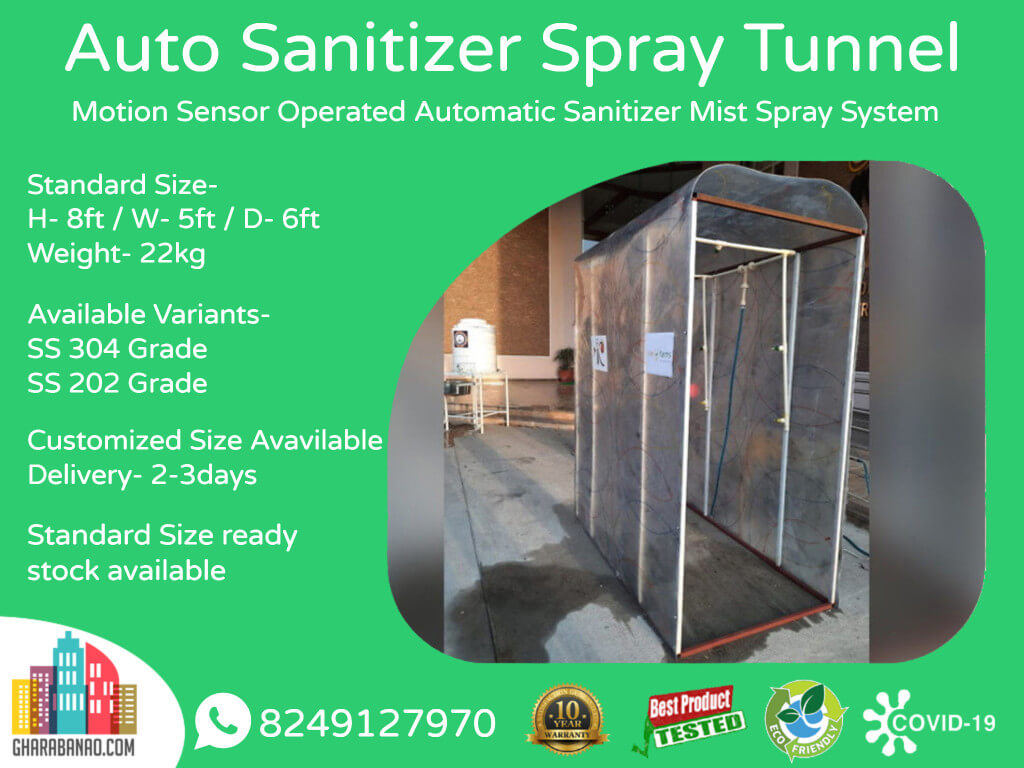 Finally, we have an Automatic Sanitizer Dispenser / Spray Tunnel which is required in every possible place. This is a complete Setup with Pumps and Pipes which sprays disinfectant over a person using a Mist Sprayer. If someone has some infection or viruses on their body then it will help clean that using the disinfectant. It will be mostly used in public gatherings where close contacts are required.
Non-Contact Infrared Thermometer
Non-Contact Infrared Thermometer can measure the exact temperature of a body without touching it from 2.5cm distance. This is very important in every organization in order to free the area virus free. If someone has a high temperature then which have likely to have higher chances of the virus can be detected and safety measures can be taken against that person. It must be used in public places like schools, religious places, factories, offices, public gatherings, marriages, conferences, hotels, etc where public meet for a longer time. This device is the ONLY method to detect the chances of virus handsfree.
All the above products are readily available in Odisha and custom designs can be made as per requirement. Bulk purchase is also available for large organizations. You can order these products online at Smart Tech for Covid-19 – GHARABANAO.COM 
Let's Fight with the Corona and make a better world.