My Government's utmost priority – agriculture & farmers – is the mandate of the Agriculture and Farmers' Empowerment Department. During its review, I directed officials to be most sensitive to the needs of our farmers, and take steps to ensure that our programmes and schemes reach actual beneficiaries. Specific attention must be given for timely crop loans and supply of seeds and fertilizers reaching small and marginal farmers.
I am happy to note that in less than a fortnight of launching the Direct Benefit Transfer (DBT) for Seed Subsidy, 16 lakh farmers have been enrolled in the scheme. It is also satisfying to see that seed replacement rate in our State has gone up to 37 percent in last five years.
I directed the Department to make sure that by 2017 farmers can avail quality seeds, fertiliser and pesticide within 5 km radius of their respective panchayats.
My Government has resolved to construct concrete threshing floors in 6,234 Gram Panchayats for raising the fair average quality (FAQ) of paddy in our State. Till date, 2,348 floors have been constructed. We are also moving ahead in our endeavour to increase vegetable production to nine lakh tonne by 2018-19.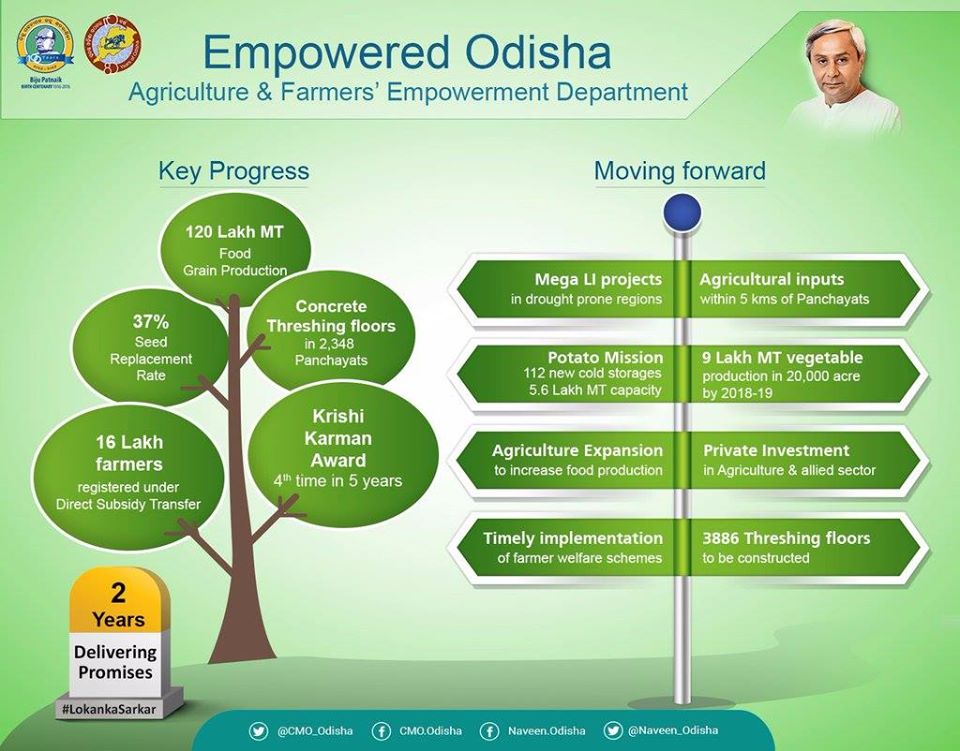 Under Potato Mission, we are committed to set up 112 new cold storages of 5.20 lakh tonne capacity each in the State.
I also discussed measures for drought mitigation, expansion and maximum utilisation of irrigation facilities including Mega LI points, private sector investment in agriculture during the review.