Binay Mohan Das is a retired Indian Air force person. He possesses a hobby "writing Odia Poems" since his college life. His date of birth is 09 Jun 1965 and inhabitant of Village/Post: Bindhanima, Tigiria Dist : Cuttack. His wife is a teacher in Govt. UP School. He has two kids; daughter is reading in class VI and son is reading in class III. In his leisure timing he loves to write Odia Poems.
Some of his poems you can see here.
Conect with him in Facebook to know more about him.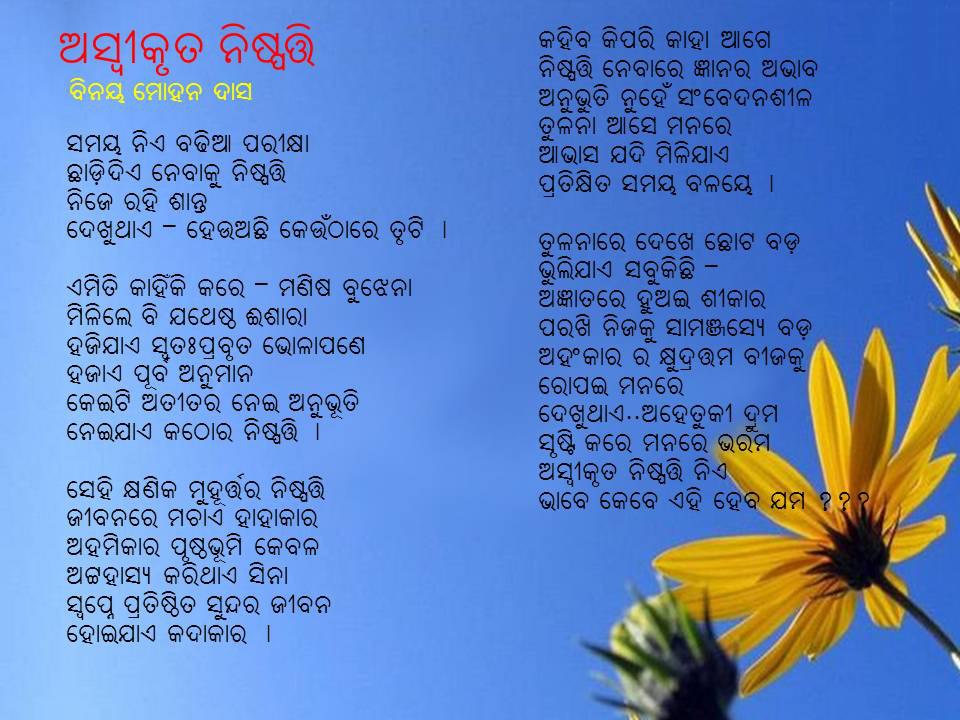 [signoff1]