BHUBANESWAR,07-05-2013,The life style and history of elephant, the largest animal of earth, has been marvellously depicted in the 14th novel written by the novelist Radha Mohan Mohapatra, released by Governor of Assam Sri Janaki Ballabhava Pattnaik, the eminent writer and author of Odiya and Sanskrit language. He expressed that it would have been a great missing in his life if he would have lost the opportunity to release such a rare and extraordinary book. The wildlife is gradually becoming endangered as the present world is moving towards deforestation and explosion of human population. The forest and its dinizens are part and parcel of nature's environment. If the modern man does not become aware of continiuous degradation of environment, extinction of this historical animal, like other wild animals, is inevitable which is the main underneath message of this book. To provide protection and sympathy not only to elephants but to all the creatures of creation the attempt of the writer Radha Mohan Mohapatra is really praiseworthy. In this critrical juncture 'Mr. Kharsel' of the writer who loves animals and deeply associated with jungle and jungle life, is an unparallel literary creation and everlasting contribution to the society and literature. This unique book can not be confined to a novel only. It embodies life philosophy, full of facts and figures, science of life and death, communal harmony, research work, features, evolution and after all animal love. The elephant "Kharsel' is taken as symbol of an enormous creature sandwitched between impending terror of destruction by man in one hand and love by his master mahout Rabindra in the other. Radha Mohan, who is often skilled in combining reality with imagination in all his earlier works, has successfully transferred substle and intricate human emotions to animaldom, specially to the world of elephants of Eastern Indian belt, through a narratology that is too delicate, artistic and too telling. It is an apiary for animal lovers which is no exaggeration.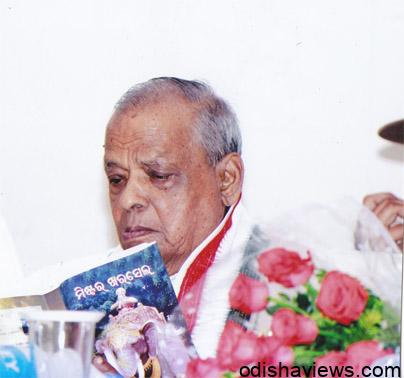 In this epoch making book not only the Jumbo but also the different snakes in the world, their behaviour and names in Hindu (Odiya) mythology, the country dogs and the monkeys etc. have been described in a research way coupled with his experience which reveals the indepth knowledge of the writer about the animal world. The book also places the cow as the best animal of the creation and speaks how the Mughal rulers of India were sometimes strict on cow slaughter which should be read by all communal people in the world.
Leaving aside the valued opinions of literary experts (Odiya and English) inked in the book the opinion Sri Saroj Kumar Pattnaik, the former Director, Nandankanan and former P.C.C.F. and Chief Wildlife Warden, Odisha, now Member, Central Empowered Committee, New Delhi, is most relevant as follows:
"I was indeed spellbound to read the manuscript 'Mr. Kharsel', a unique fact-cum-fiction creation of Sri Radha Mohan Mohapatra. Though he served his entire career in the Finance service, his love for nature and all its living elements, has given his unique insight into the behaviour of different wild animals and their interaction with humans. Though Kharsel is a true life elephant, who was rescued from being eleminated, the auhtor has combined his history which he collected painstakingly with his own imagination and literary skill to make him a hero and the central character of this book. He has also been able to bring out characters of few individuals in deep interiors of this state.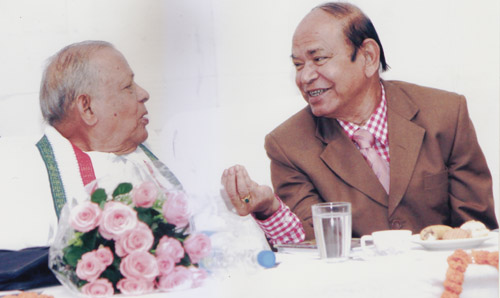 I had the opportunity to go through few more works of Sri Mohapatra on forest and its inmates, which are indeed very absorbing reading and great contribution to Odia literature on the subject, as there are very few such publications available to nature loving readers.
Fortunately, I was very deeply associated with capture of the elephant from the Kharsel Forest Block of Bolangir Forest Division, his transfer to Chandka Training camp and again trasnfer to Debrigarh Wildlife sanctuary. Kharsel is an animal asset of the Forest Department. He is doing great job in forest protection work.
I hope this book shall be widely distributed and circulated which shall create empathy among public for protection of nature and its wildlife".