JAGATSINGHPUR FEB 05. Civil administration with support of police demolished at least 24 betel veins in Govindapur village and distributed compensation in the tune of Rs 34.68 lakh to the land losers on Monday. Meanwhile section 144 Crpc was promulgated in Patana Hat where the anti Posco outfit PPSS has proposed conducting a protest meeting on Tuesday , however district collector has sanctioned Rs 10,000 from Red Cross for giving each deceased family and injured victim who is undergoing treatment at SCB Medical College and Hospital Cuttack, informed district collector S K Mallick.
Interestingly administration officials did not face any resistance from the anti project people during the betel vineyards demolition on Monday while one pro Posco leader Ranjan Bardhan has lodged an FIR against PPSS leader Abhya Sahoo and Sura Das in Abhyacandpur police station accusing them masterminding the Saturday bomb blast at Patana village.
One day hold after postmortem police have handed over the deceased bodies to their kin likely be cremated in village crematorium on Monday night , and a palm of gloom have descended in Dhinkia village entire day , no untoward incident reported so far. Police sources said when administration officials moved for the land acquisition on Monday morning few people led by PPSS leader Abhya Sahoo tried to prohibit them but police personnel thwart their plan later they returned back to Dhinkia village.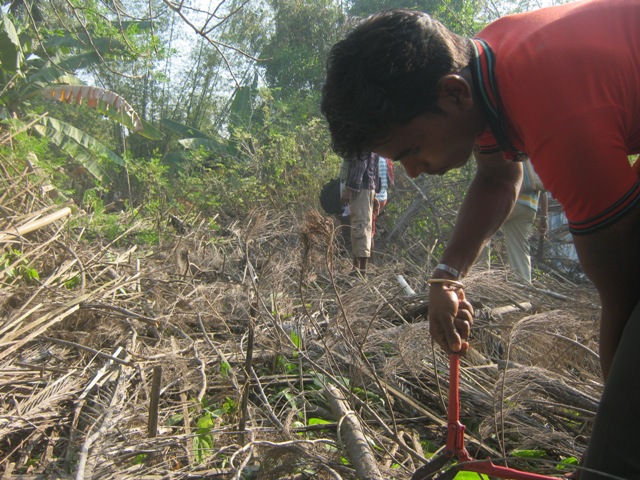 The anti Posco leader Abhya Sahoo claimed the civil administration bid to acquire land is outrageous and illegal attempt when the village fell in mourning due to loss of three villagers owing alleged bomb blast occurrence the district administration without paying any compassion launched the land acquisition subsequently which is not deserved from government machinery , he rued.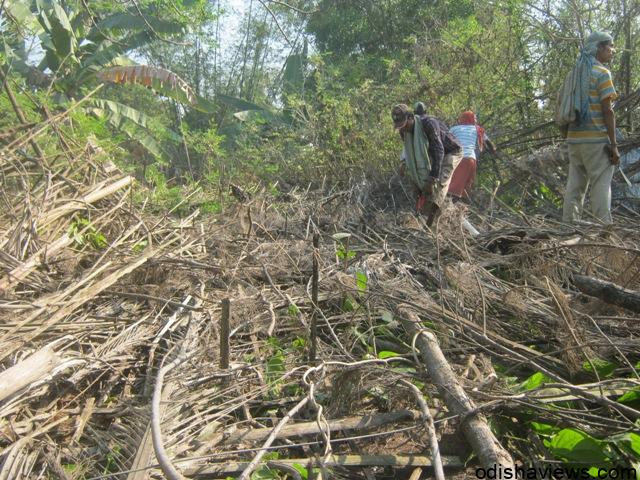 Collector S K Mallick informed villagers gave up their betel veins voluntarily and the land acquisition process would continue further meanwhile police have started investigation of the bomb blast incident however reports indicate that the deceased persons were making the bombs on the occurrence night that accidentally went off caused to death of three anti Posco villagers, collector said.