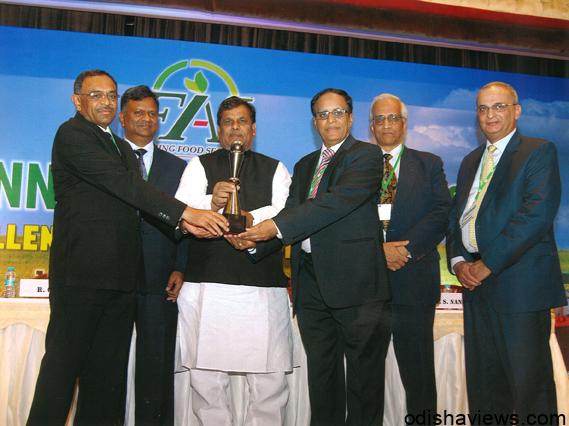 IFFCO gets FAI Award -2012.
 Kahnu Nanda : Paradeep . The Indian Farmers Fertilizer Cooperative Ltd, (IFFCO) Paradeep Unit has received two prestigious Awards from "The Fertilizer Association of India (FAI), in the field of environment protection and best technical innovation award. Both the awards were given away by union chemicals and fertilizers minister Mr Srikanta Jena in FAI annual function held at Agra. The award was given for modification of evaporator's barometric condensers in concentration section of phosphoric acid plant by installing single sieve type distribution tray and removal of steam ejector system.
Mr S.K. Gandhi, Unit Head and senior general manager of IFFCO Paradeep Unit has expressed happiness after winning awards and greeted all the employees and said following their sincere efforts the unit adjudged getting the awards.