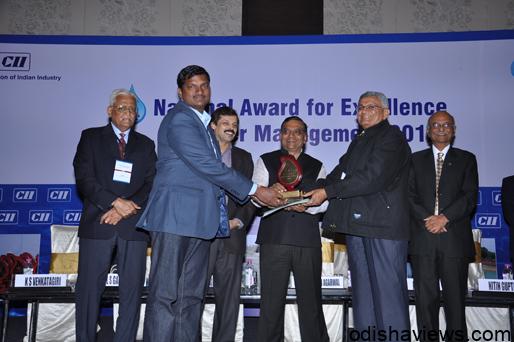 IFFCO bags award on water management.
By Kanhu Nanda.
ParadeepDec- 14. The Indian Farmers Fertiliser CooperativeLtd, (IFFCO) Paradeep Unit has been Awarded as "Water EfficientUnit and received "9th National Award for Excellence in WaterManagement 2012" by Confederation Indian Industry (CII).
This Prestigious Award was presentedby Government of Rajasthan at Water Conclave 2012held on 6and 7th December 2012 at Jaipur by "Confederation of IndianIndustry". On behalf of IFFCO, the Award was receivedbyMr P.H. Patel, Joint General Manager (Utility) andMr P. Venkateswarlu,Dy. Manager (Process).
On winning such a National PrestigiousAwardMr SK Gandhi, unit head of IFFCO Paradeepcongratulated all its employees for this achievements. notable to informIFFCO- Paradeep Unithas bagged Greentech – Environment Awardand Kalinga CSR Award 2011