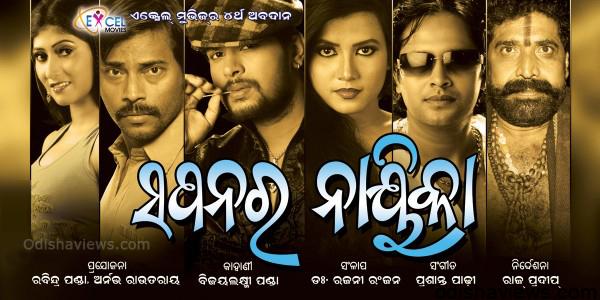 Excel Movies 4th presentation "Sapanara Nayika" new Odia movie
Excel Movies new Odia film Sapanara Nayika, directed by Raj Pradeep and produced by Rabindra Panda. This film is an romantic based story. Before Raj Pradeep was an Choreographer, now he is Directing the Movie.
Script has already been written by Bijay Laxmi Panda and Dr Rajni Ranjan has composed the dialogues. Music has been composed by lyricists Panchanan Nayak, Arun Mantri, Rashmi Ranjan and Kumar Jiten. Star cast of the movie is yet to be finalized. Release date not yet decided. It will be the fourth production of Excel Movies.
Star Cast & Crew
Movie Name :Sapanara Nayika
Banner: Excel Movies
Producer – Rabindra Panda
Dialogues : Dr Rajani Ranjan
Director – Raj Pradeep
Star Cast – Deepak,Pinki,Sritam,Manoj Moshra,Daitari panda
Lyricists : Panchanan Nayak, Arun Mantri, Kumar Jiten, Rasmi Ranjan
Story : Bijay Laxmi Panda
Music : Prasant Padhi