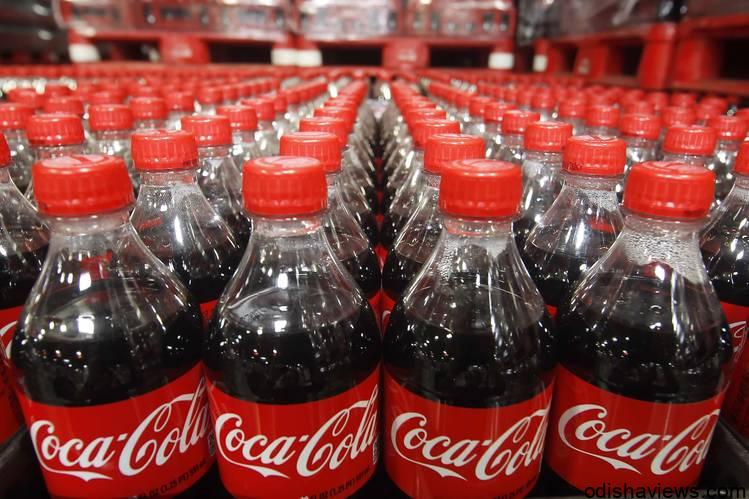 Coca-Cola suspended Workers and Union leaders in Odisha Plant
Bhubaneshwar, 29 Nov 2015:
Coca-Cola's bottling plant at Khorda in Odisha has arbitrarily suspended four workers including two leaders of the Hindustan Coca-Cola Beverages Mazdoor Sabha (HCCBMS) on their alleged involvement in production sabotage and unlawful protests inside the factory premises.
The Hindustan Coca-Cola Beverages Pvt. Ltd (HCCBPL)'s  Khorda plant had issued Charge sheet Cum  Suspension Letter to four workers Dillip Kumar Mohapatra, Laxmidhar Sahoo, Uday Shankar Chandra and Ch. Goutam Kumar Subudhi  on 26 November 2015 following a prohibitory order from Court of  Sub-Divisional Magistrate (SDM), Khordha on the same date. A total eight operators of the factory were charge sheeted.
Acting upon the petition filed by HCCBPL, the Khordha SDM found all those eight charge sheeted workers involved in the unlawful protests inside plant premises. However, the suspended workers and HCCBMS office bearers had termed this move arbitrary and illegal as the plant officials and the Sub-divisional magistrate set aside a previously signed Minutes of Meeting.
"Following our protests on 3 October 2015 over a show cause notice to one of the operators alleging him alone for some troubles in production lines, plant officials signed a Minutes of Meeting (MoM) to resolve the workers Chatters of Demand (CoD) and all other outstanding issues with the formation of Works Committee and Grievance Committee by 5 October 2015", said Dillip Kumar Mohapatra, Vice President, HCCBMS. However, "instead of forming works and grievances committee, HCCBPL arbitrarily appointed an enquiry committee headed by a retired district judge and cases filed against the agitating workers on the same day".
"The enquiry committee never summoned any of the aggrieved workers and the Union office bearers and submitted its report on 15 November 2015", Mohapatra alleged. On the basis of the findings of the enquiry committee, total eight mischievous workers including two Union office bearers were charge sheeted, informed the Factory Manager Jose Neduparampil Alex in his petition submitted to the SDM, Khordha. The factory manager remained unavailable for further comments on the labor unrest.
Obtaining a prohibitory order from the SDM court under section 144 (2) & (3) of the Code of Criminal Procedure, HCCBPL served suspension order on four workers including two HCCBMS office bearers.
HCCBMS, an affiliate of International Union of Food workers (IUF) has been demanding better service conditions and pay packages. It had submitted a 29 point charter of demands to the Khurda plant management in February, 2015 and failed to reach at on any consensus so far. HCCBMS construed the show cause notices as a kind of ploy to pressurize the workers to work under the management's whims.
"When there was a consensus to amicably resolve our demands, then what compelled the factory management to move to the SDM court", questioned Laxmidhar Sahoo, General Secretary, HCCBMS, who is also suspended and restrained to enter into the factory premises. The management had also tried to divide the worker's unity with instigating few pro management workers to interfere into the agitation and as a result the 3rd Oct protest turned ugly and our workers were attacked, said Sahoo.
Since the factory management is not willing to accept our charter of demands, these are the ulterior tactics to suppress our agitation, he said. The factory has also stationed a handful number of bouncers inside its premises in a bid to terrorize the workers said another worker pledging anonymity.