Bayaska Lokara Samaya is a collection of short stories of Amaresh Biswal. Most of the stories are on our social problem, depicting different characters, nostalgia, faulty politics and politicians, back of so called social personalities and about those people who are not important but doing great things in our society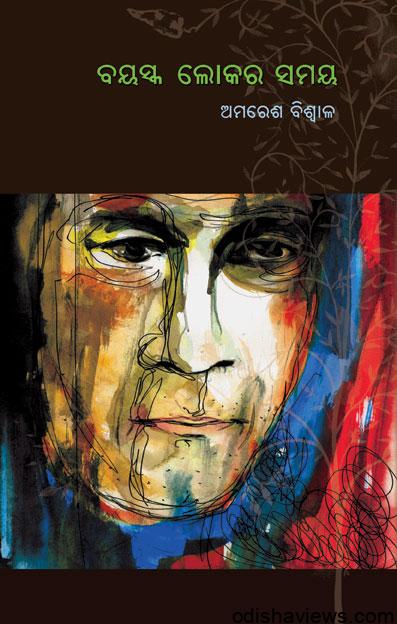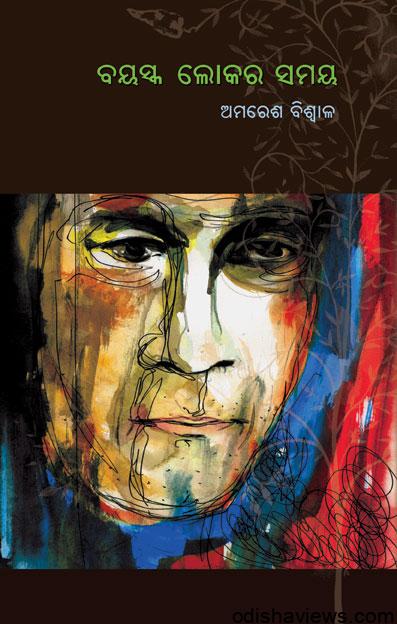 Author PROFILE
Amaresh Biswal is a television journalist from Bhubaneswar, Orissa having experience both in print and electronics media for more than 18 years. He is also a short story writer in Odia language having 2 publications of his won. His first book ABAKHAYA MUKHI JATIYA CHARITRA (declining of human character) is a compilation of his won newspaper column articles in Oriya dailyPragativadi. Sencond book BAYASKA LOKARA SAMAYA (the time of old people) is a collection of his short stories in Odia language which is awarded from many organisations. Amaresh Biswal is the writer of a controversial novela named BIDHABA (widow) which is yet to be publish in book format. He is awarded from many organisations both for his promising journalistic carrier and as a young short story writer. Now he is living with wife Madhulita Prida and son Sachetan. His wife Madhulita Parida is the editor of a women magazine in Oriya named MADHULITA. His address is E/311, Unit-8, Bhubaneswar 751012, Orissa.
JOURNALISTIC CARRIER
SAMBAD: Amaresh Biswal had started his carrier as a working journalist in 1994 from leading Oriya daily SAMBAD where his base was created. There he had worked both in news and feature desk. But he was best in feature, so he became a part of Sambad literature page and leading story magazine of Orissa KATHAA. After working in this magazine he had inspired to write short story in his won language. Before this he was a amateur poetry writer in Odia language.
PRAGATIVADI: After Sambad Amaresh Biswal has started work in another leading Oriya daily PRAGATIVADI. Here he got more scope to flourish his talent independently. He was the head of feature desk in this news paper. Important thing was that, here he got the scope to write editorial for around 2 years with the due permission of respected editor late Mr Pradyumna Bal. Also he started his won weekly column ABAKHAYA MUKHI JATIYA CHARITRA which created controversy for its straight appeal at that time.
OTV: After print media Amaresh Biswal switch over to electronics media. He leave his job at Pragativadi and joined Orissa Television Limited in the last part of 1999. At that time OTV was the only privately run television chanel in Orissa which was views through cable. Amaresh Biswal joined here as a reporter and started his carrier in electronics media.
ETV: In 2001 January 27, ETV Oriya launched in Orissa where Amaresh Biswal joined here as senior Copy Editor. Here he gained the experience to work both in field and desk. After carrier as reporter he permanently come to news desk as a senior person situated in Ramoji Film City, Hyderabad. Here for 3 years he had worked as a bulletin producer.
OTV again: Again in 2006 Amaresh Biswal had returned Orissa and started working in Orissa Television Ltd as a satellite chanel. Here Amaresh returned as a senior bulletine producer. Now he is working as Editor Output in OTV, Orissa's number one news chanel.
AWARDS
Manthan Youth Award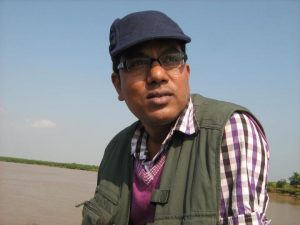 2000
Rajdhani Book Fair Award 2001 (Essay)
Rajdhani Book Fair Award 2010 (Short Story)
Birupa Sahitya Sansad Award 2010
Mahamayee Sahitya Samman 2010
Lekhalekhi Youth Short Story writer 2010
Nityananda Bal Sahitya Puraskar 2011
Rajeev Gandhi Sadvabna Puraskar
Odisha Bahimela Youth Short Story Writer Award 2012.
PASSION:
Amaresh Biswal has a passion for photography and tv documentary. He is an amateur photographer and worked in many tv documentary for NGOs.