Shree Rajkishore Dash, IPS (Retd) known as DESHRAJ in literary circles; born on 25, June, 1948 in a small hamlet named Lambital of Bijipur in the river bank of Bhargavi a small distributaries of river Mahanadi in the district of Puri; he is the third son of a Late Shree Lokenath Dash and Late Smt. Saraswati Devi. In his early stage, he is educated in village primary school, middle school at Bramhagiri and Municipal High School, Balisahi, Puri. He graduated from SCS College, Puri and then moved to Bhubaneswar for his post graduation in Utkal University, Vani Vihar keeping in mind for Administration services.
Shree Dash joined Police Service in 1971 and started with SDPO/Addl. SP and served Odisha state and nation in various positions and superannuated from Government service in December 2008. Apart from being a public servant, he developed a passion for Literature and sports, loved shuttle and tennis court and off course poetry and literature. As a person, he is very religious and never fails to do pujas and chant shlokas every morning without fail before he starts his day.
During his service period, he has established himself as one of the honest officer and discharged his responsibilities at his level best. However, Literature has been very close to his heart and he keeps on writing as and when he gets some time from his busy life. His write-ups in Odia poetry published in leading literary Journals from eighties and his first poetry collection published in 1990. His writings published in Odia magazines like Jhankar, Istharar, Samahar, Amrutayan Krantidhar and Gokarnika – well appreciated by readers. In his service career with limited time, he tried most types of writing from poetry to anthology & Vedant. Shree Dash and his creations are a clear example in the field of Odia Poetry and literature. His creations show how he has been utilizing simple words and related to our society. Some of his books are mentioned below: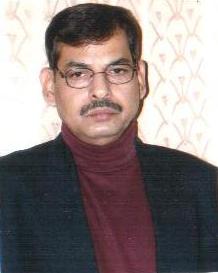 Bishanna Akash – Poetry collection in Odia, Published by M/S Vidyapuri, Cuttack (1990)
Majhi Nai – Poetry collection in Odia, Published by M/S Vidyapuri, Cuttack (1991)
Jhapsa Sat Jhapsa Michha –Poetry collections in Odia, Published by M/S Vidyapuri, Cuttack (2002)
The Last Valley – Poetry collection in English, Published by M/S Konark Publishers, Delhi(2002)
Hawa Mera Ghar – Poetry collection in Hindi, Published by M/S Shabda Srusti, Delhi (2003)
Girnarbantar Languli Baba – Life of a yogi in Odia, Published by Adwait Brahma Ashram, Puri (2008)
Deshprana Ram Nandan Mishra – Biography of a great freedom fighter & philosopher in Odia, Published by Vidya Bharati, Cuttack (2009)
Batas Amar Ghar – Poetry collection in Bengali, Published by Prabha Prakashani, Kolkata (2009)
Gorinta Poolu – Poetry collection in Telugu, Published by Palapitta Books, Hyderabad(2011)
Shree Rajkishore Dash is also known as "Deshraj", one of the most distinguished poets of Odisha, has established an irresistible poetic voice of eighties. His poetry at once elegiac and life-affirming anatomizes the varieties of loss which he describes with an excruciating sharpness. With his characteristic irony, singular wit and cinematic attention to details, Shree Dash knows how to give form to his experiences through art. Meditative in tone, the poems draw up the pictures "The last Vally" – Man's ultimate resort, many answers to all painful realities of life. His Odia poems has been transcribed in English, Hindi, Bengali and Telugu languages and published. Translators include Shree Jayanta Mohapatra, Bindu Padhi, Bhagaban Jaysingh, Neeta Banarjee and C Tulsi noted writers, poets and translators in repute.
He has been facilitated and awarded by different organizations for his contributions toward literature. Few of them are Gokarnika Award (1991), Ramakrishna Padhi Sahitya Samaja Sanman (1995), Pathani Samant Sahitya Sanman (2002), Rajeev Gandhi Sadbhavana sanman (2008).
He is also associated with lots of organizations who work for society and humanity; he is president and life time member of the Adwait Brahma Ashram, Puri, Odisha. Shree Dash is a member of leading literary forum Utkal Sahitya Samaj, Cuttack, Odisha and The Poetry Society of India, Delhi. He is currently busy with his research and literature work; which he always loves to do. Shree Dash lives in Cuttack, the cultural city of Odisha with his spouse Prof. Pratima Kar. Both are students of Philosophy in Vani Vihar, Bhubaneswar.